Introducing our Office Renovation: Get Ready for Our Whole New Look!
Our new office is finally done!
we're even more thrilled to announce that our new office in Maxwell Office Park is getting a makeover! We've been working hard on a renovation that will transform our workspace into a dynamic and inspiring environment where everyone can do their best work.
We are happy to take you on a photo tour.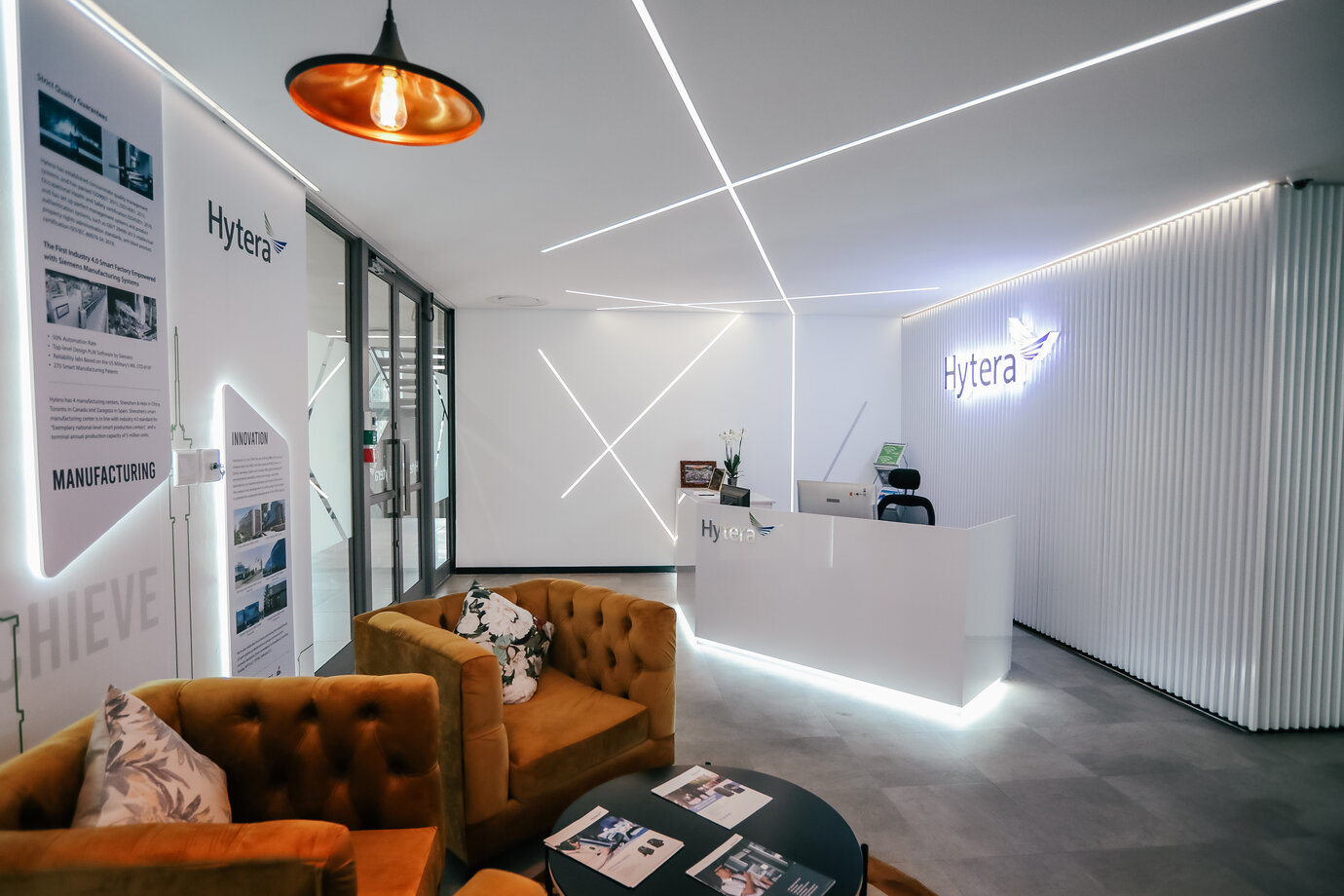 One of the first things that will catch your eye is the reception desk with the Hytera LED logo that immediately welcomes you in.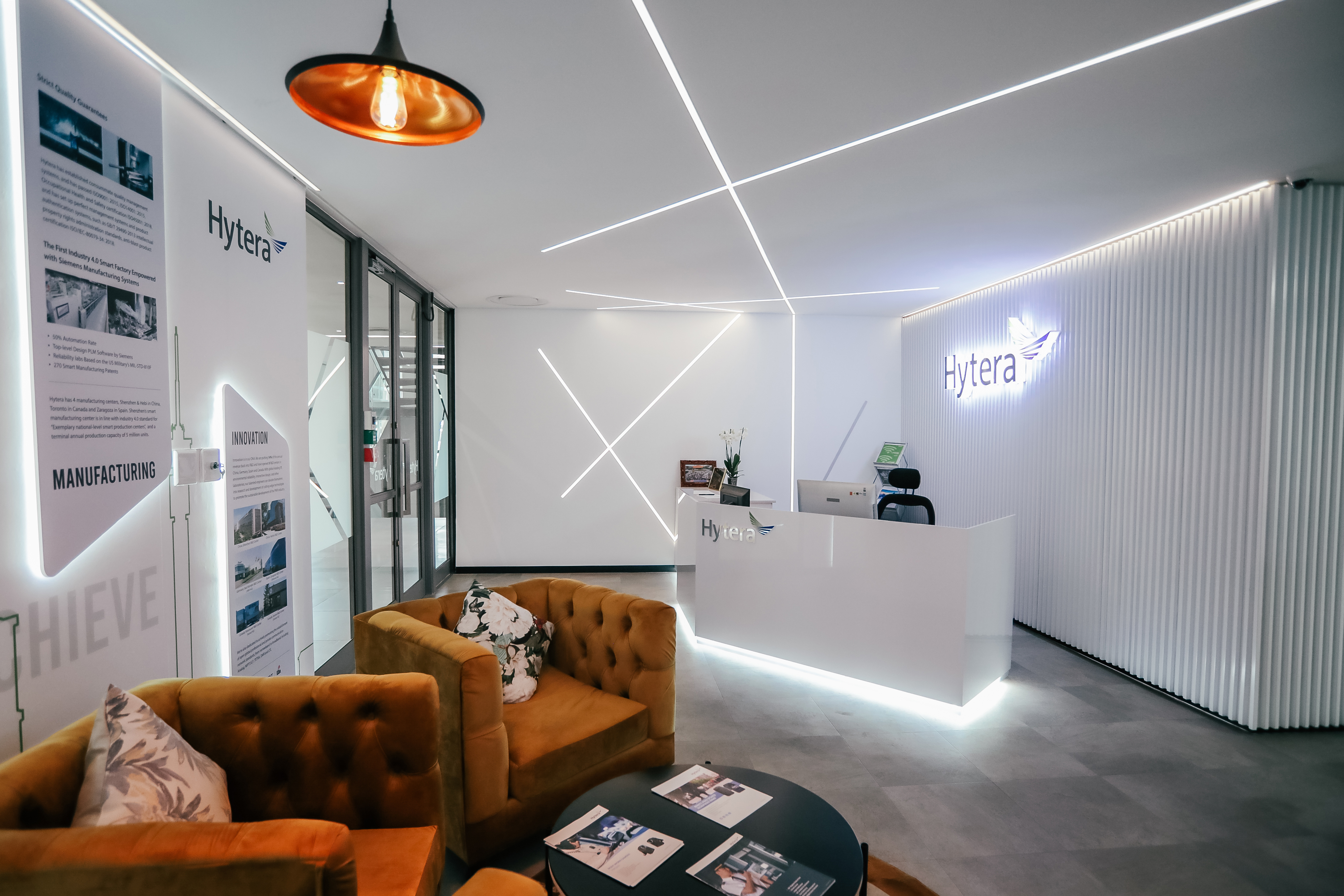 We're also excited about our new product demonstration area which will be more helpful and useful for our team members to show our latest communication solutions to you.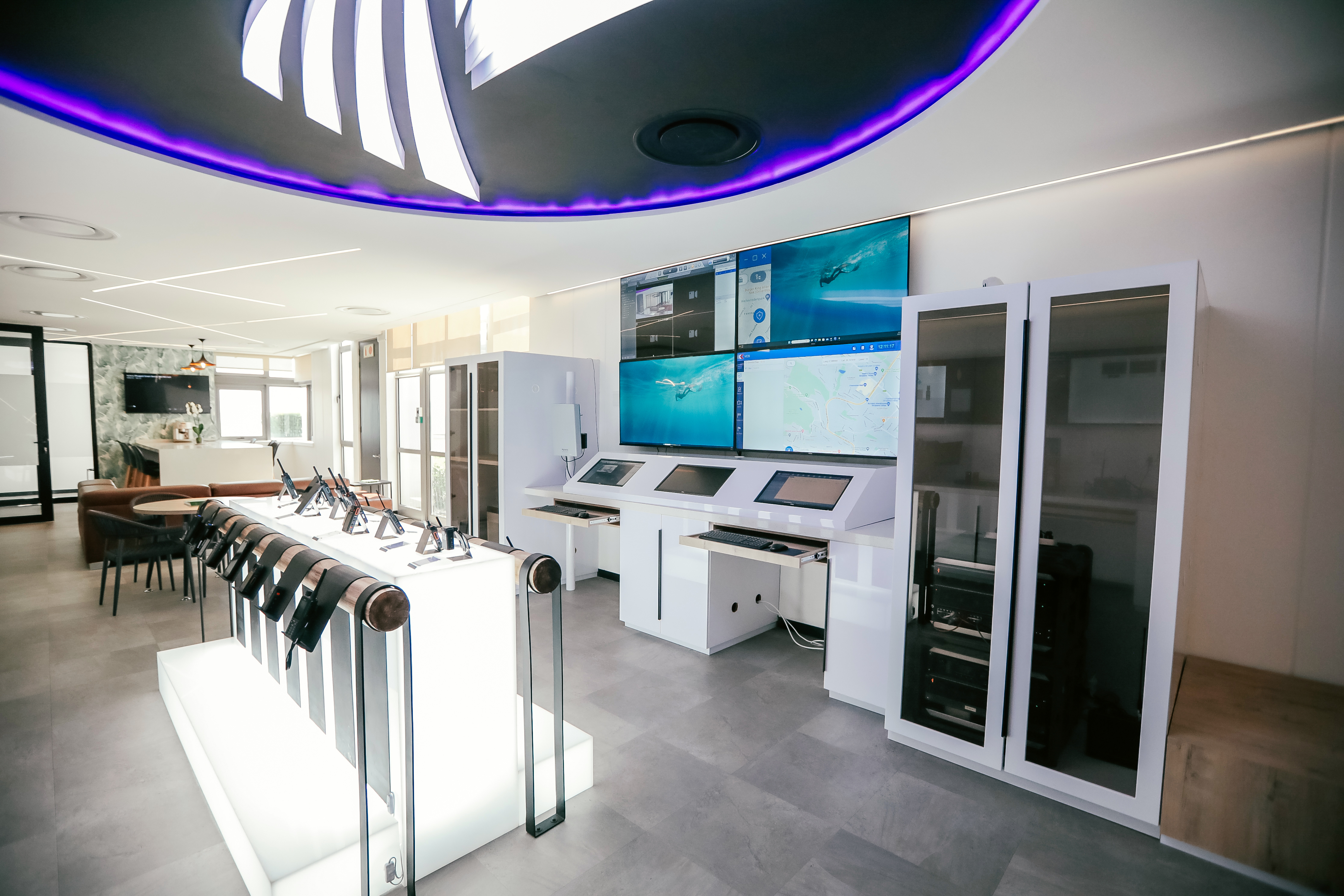 The rest area enables our team to clear their minds in an atmosphere of relaxation and generate the best ideas, making work performance more effective.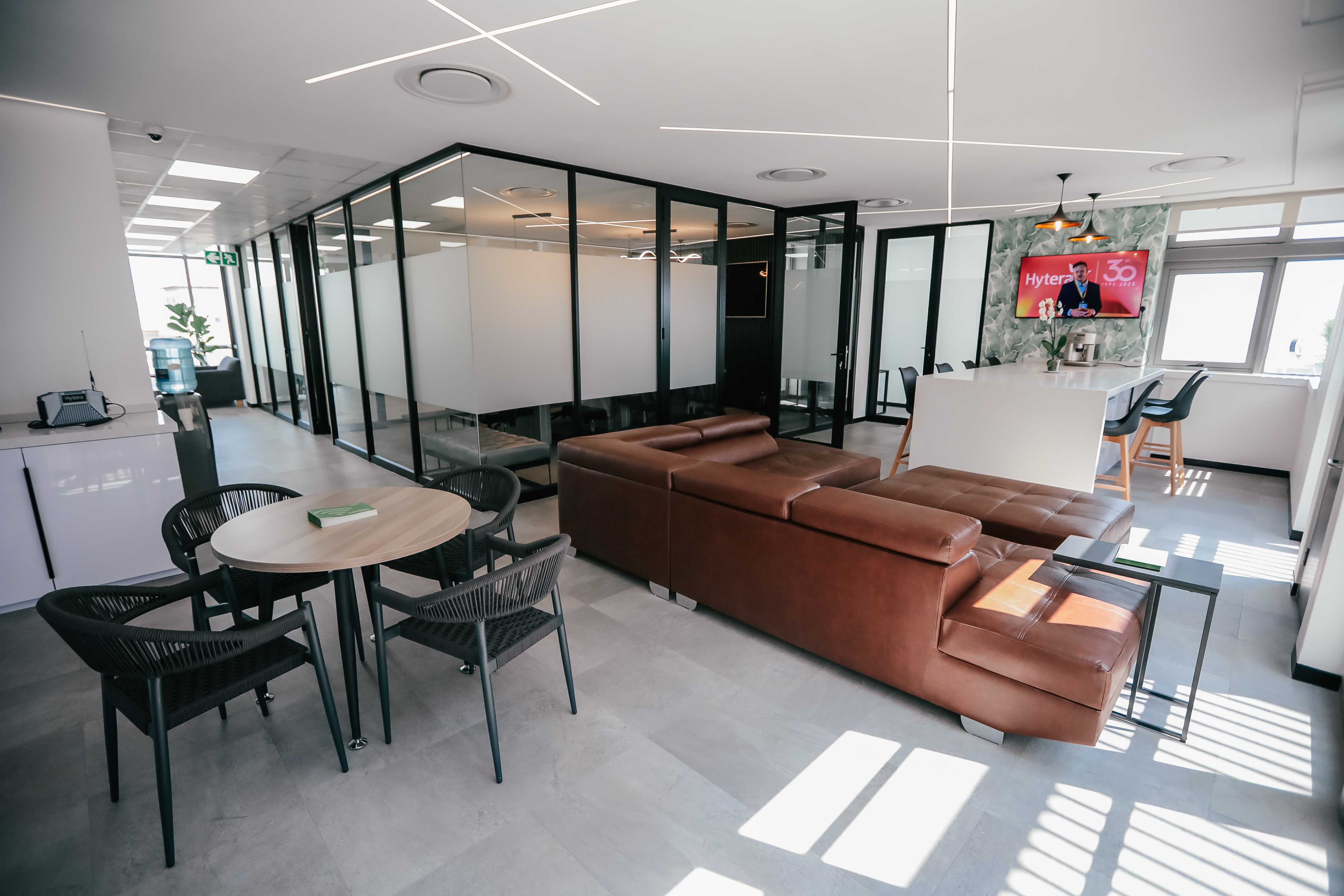 We wanted the conference rooms in the office to feel different from one another, yet still cohesive.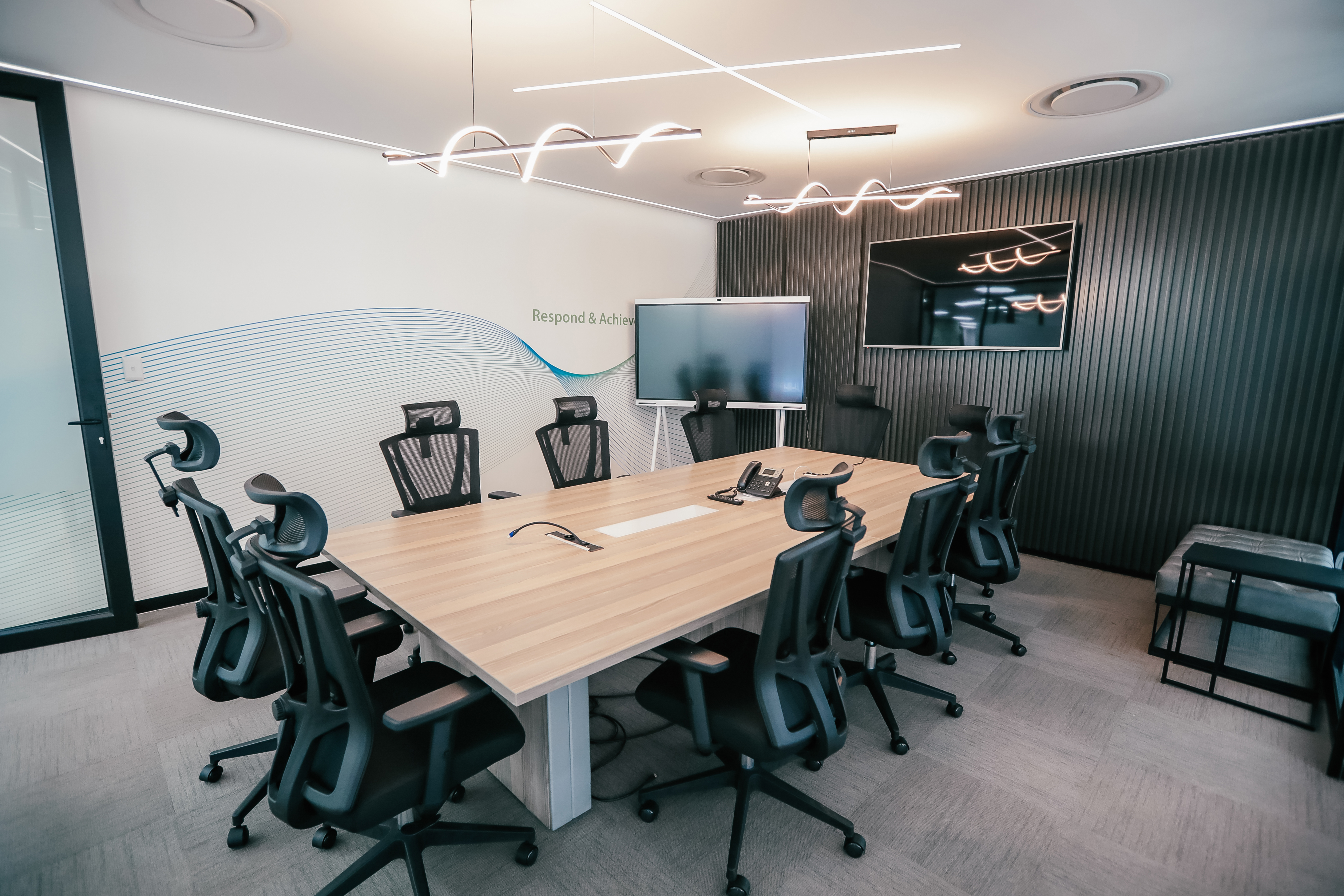 A main goal in designing the office was to have areas for both heads down and individual work, as well as ones for collaboration. The common spaces throughout help do just out — on any busy day you'll find them filled with breakout meetings and conversations.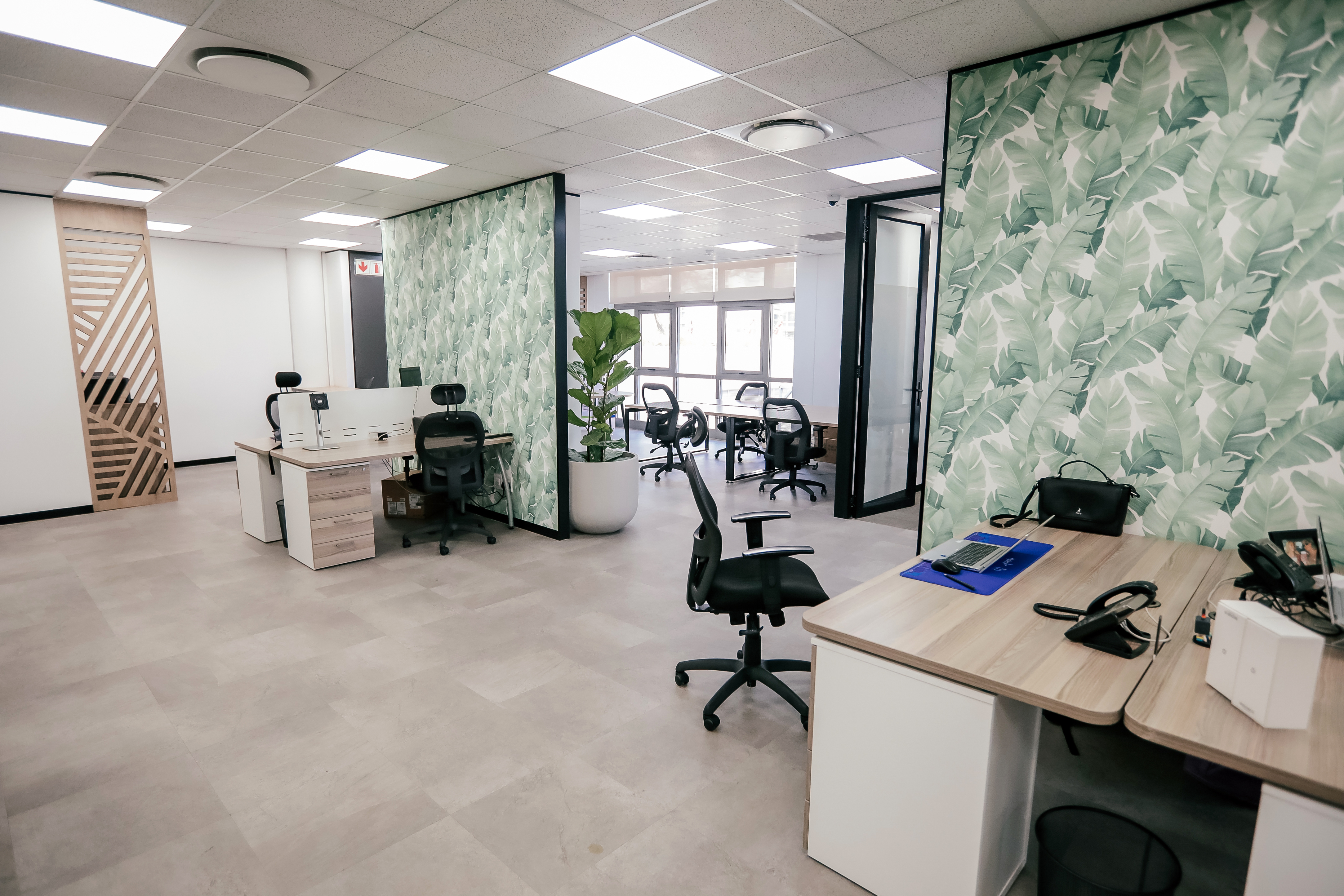 This is a perfect hub for us to connect, share amazing ideas, and toast for our success.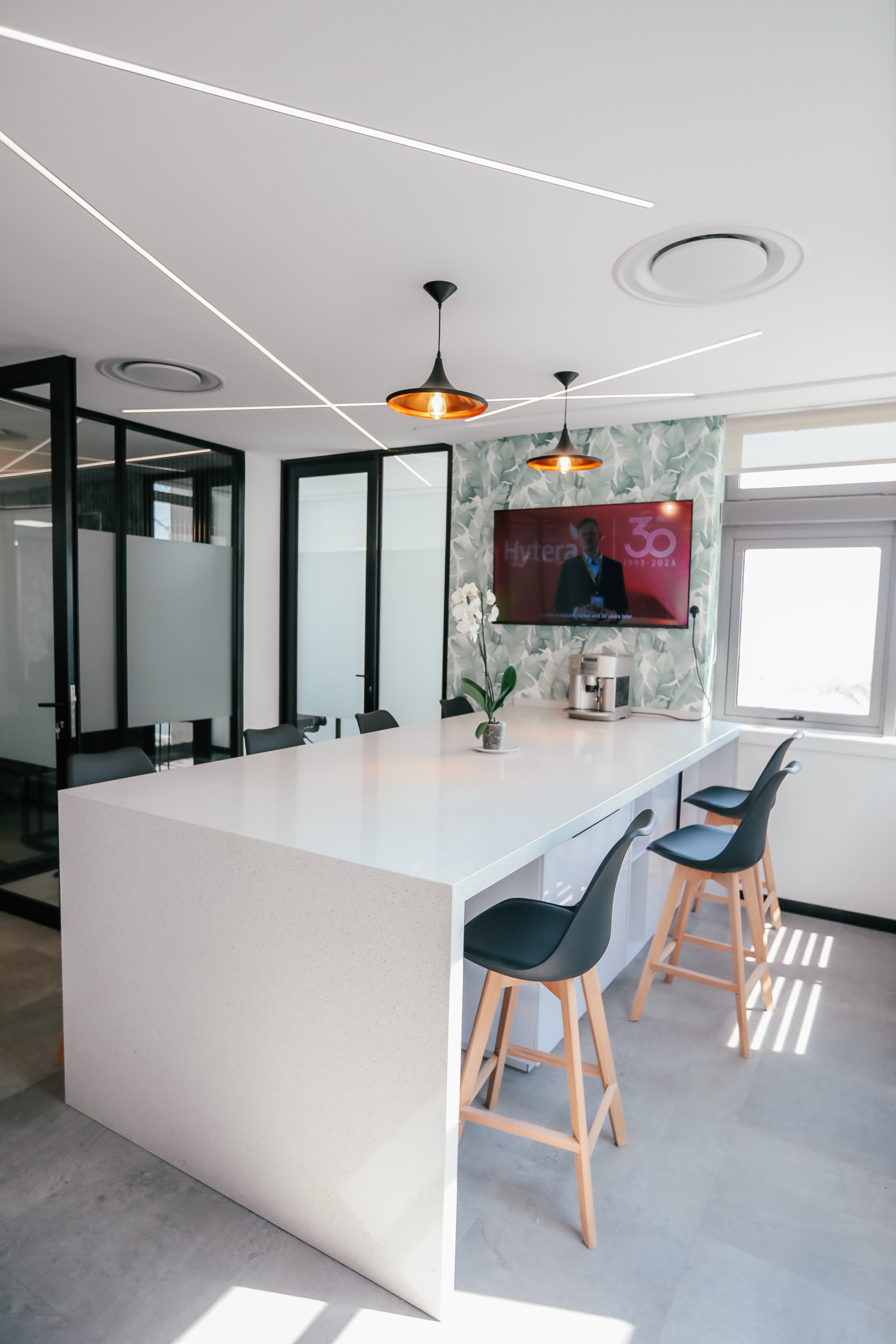 The kitchen is a place to unwind, fill up food, hydrate, and relax. Here, we can have a much-needed break from the screen or phone and engage in some conversation.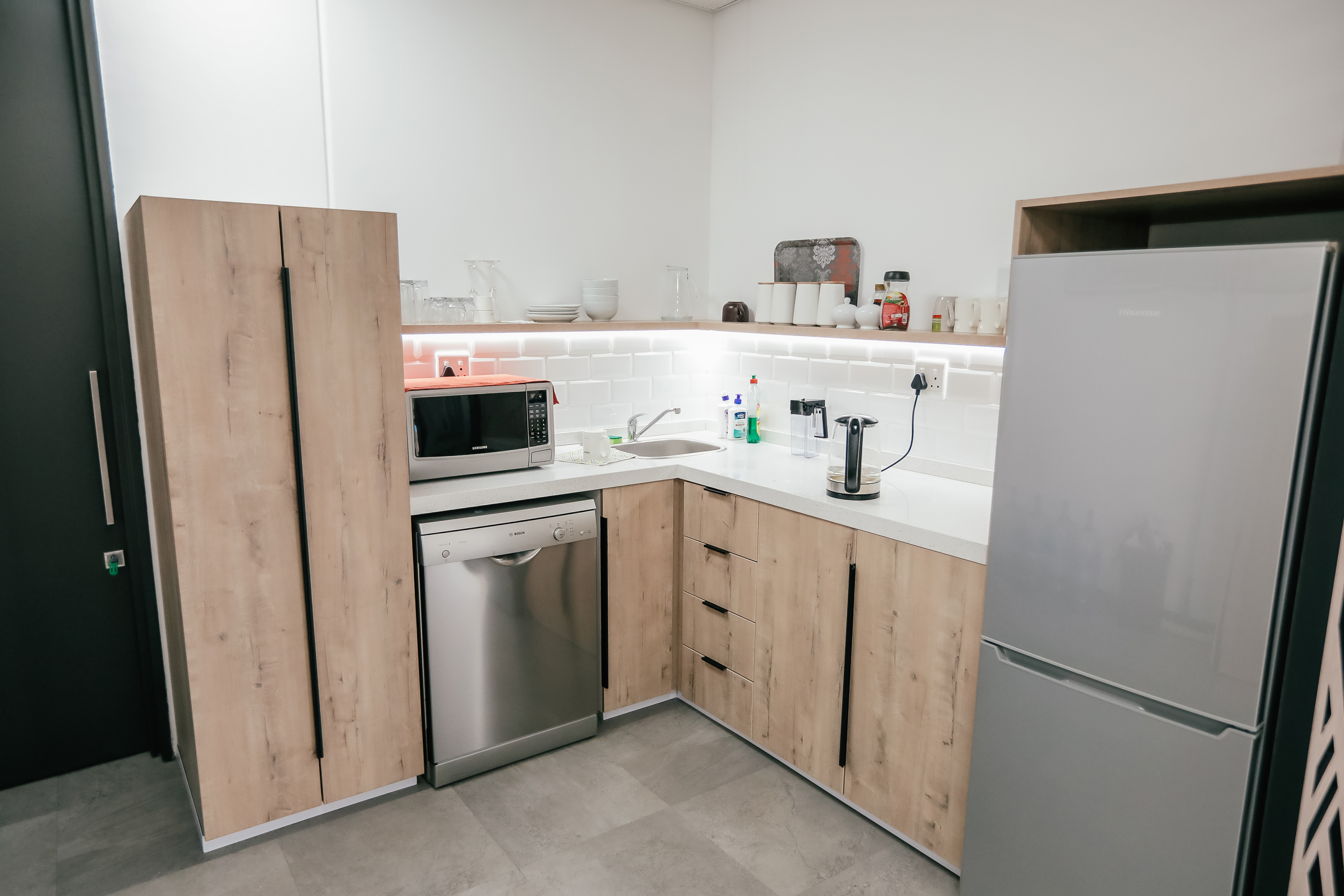 Of course, this tour doesn't capture every part of our new office.
We will wait for you to explore more!