Join us at AfricaCom 2023

Stand E60, November 14-16
Explore Hytera's New Critical Communication Products
This year Hytera continues to underpin our sound commitment to providing innovative critical communication solutions for the police, operators, utility and commercial sectors.
Visit us at Stand E60
Discover innovative solutions aimed at delivering professional communications designed to give emergency responders access to technology that delivers voice, video, and data solutions for optimum situational awareness and increased safety.
Look out for our enhanced new generation TETRA/DMR radio, abundant broadband solution covering LTE facility, rugged LTE radios, and body camera oriented for mission-critical and business-critical communication users, and the much-anticipated launch of the new products across different product lines.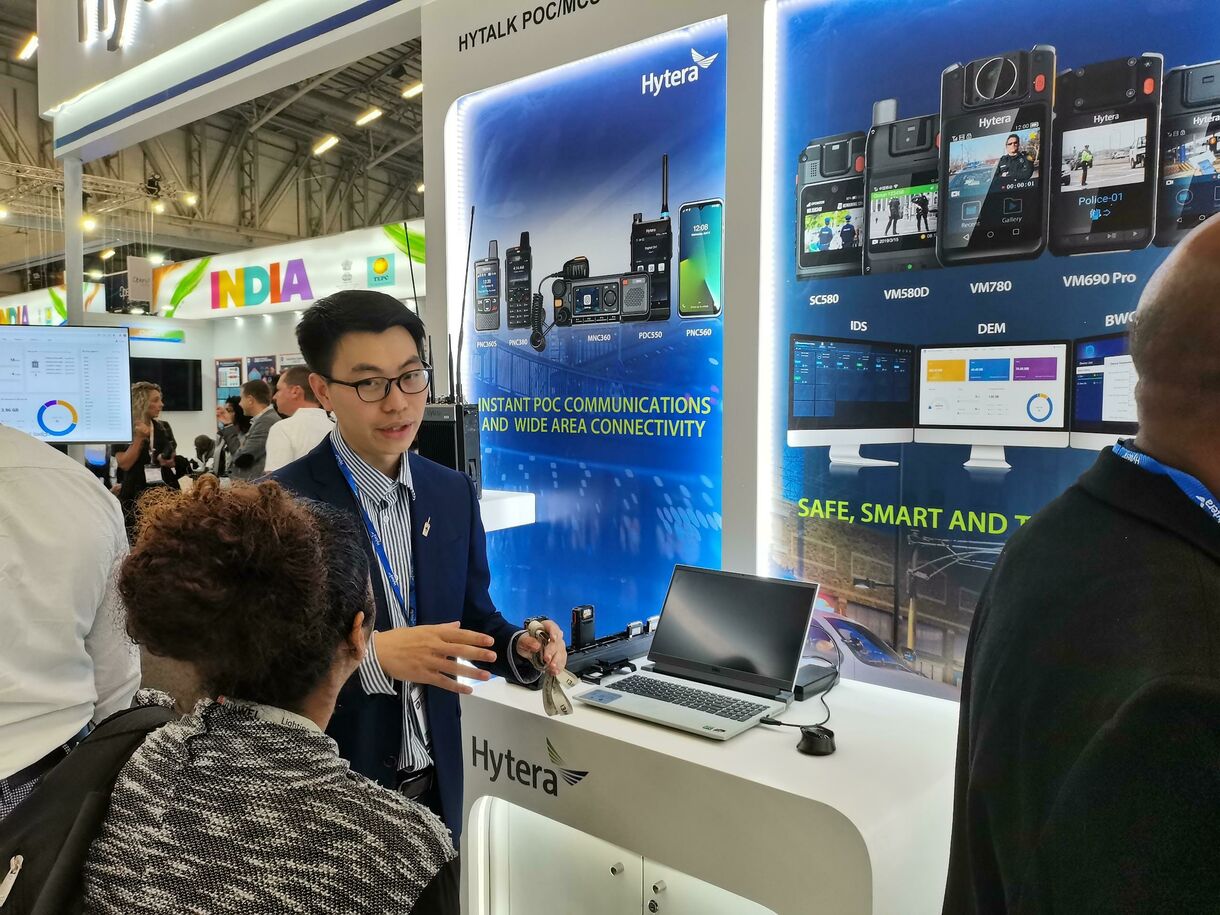 Meet our experts
We will have our professional Team at our exhibition stand which will be more than happy to illustrate our solutions and answer any questions relating to our solutions.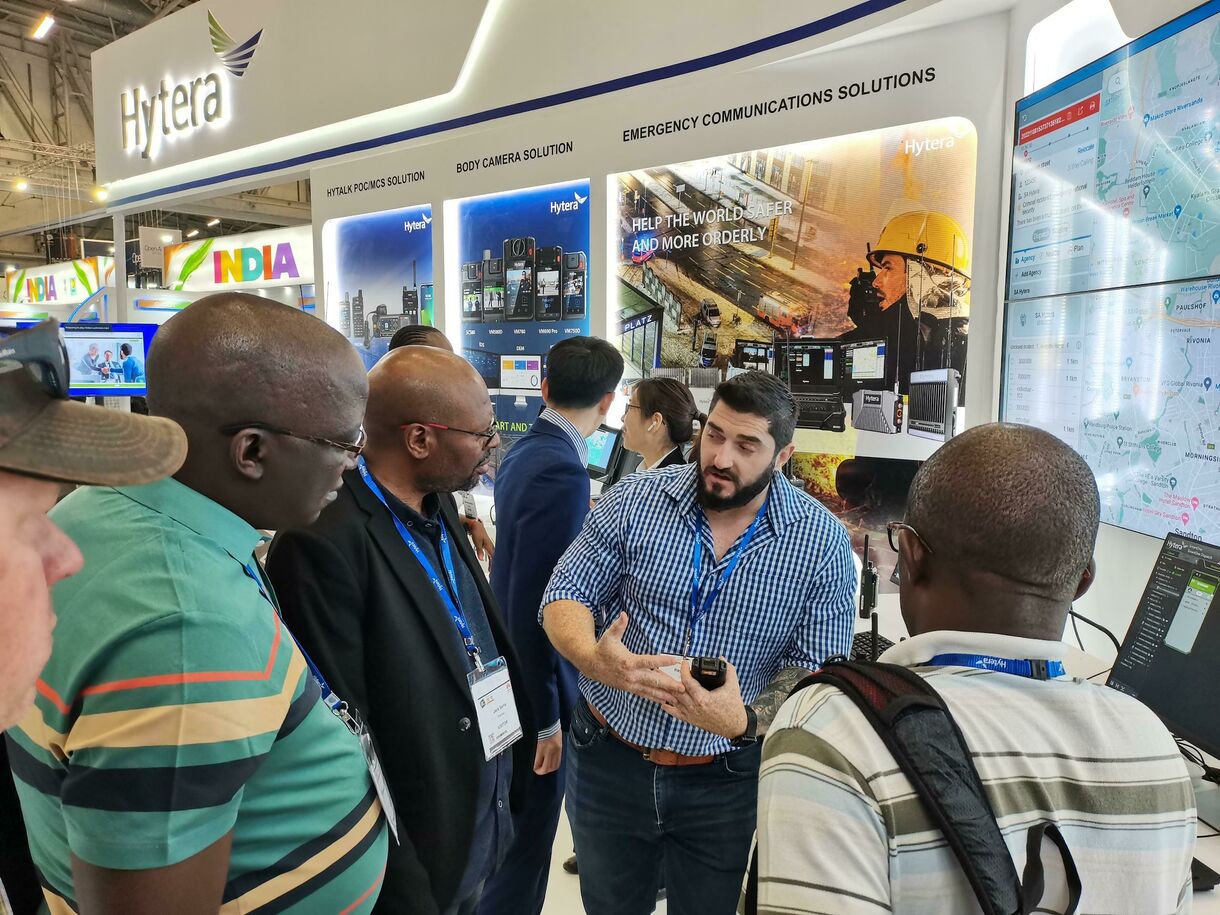 Why AfricaCom?
AfricaCom is the largest live tech event in Africa, bringing together the continent's top tech professionals, policymakers, and investors to explore the latest connectivity and enterprise tech trends.
During these 3 days at Africom, South Africa and International companies related to ICT, Communication systems, Telephony, Mobiles, and Telecommunications sectors will be showcasing the latest technologies and solutions.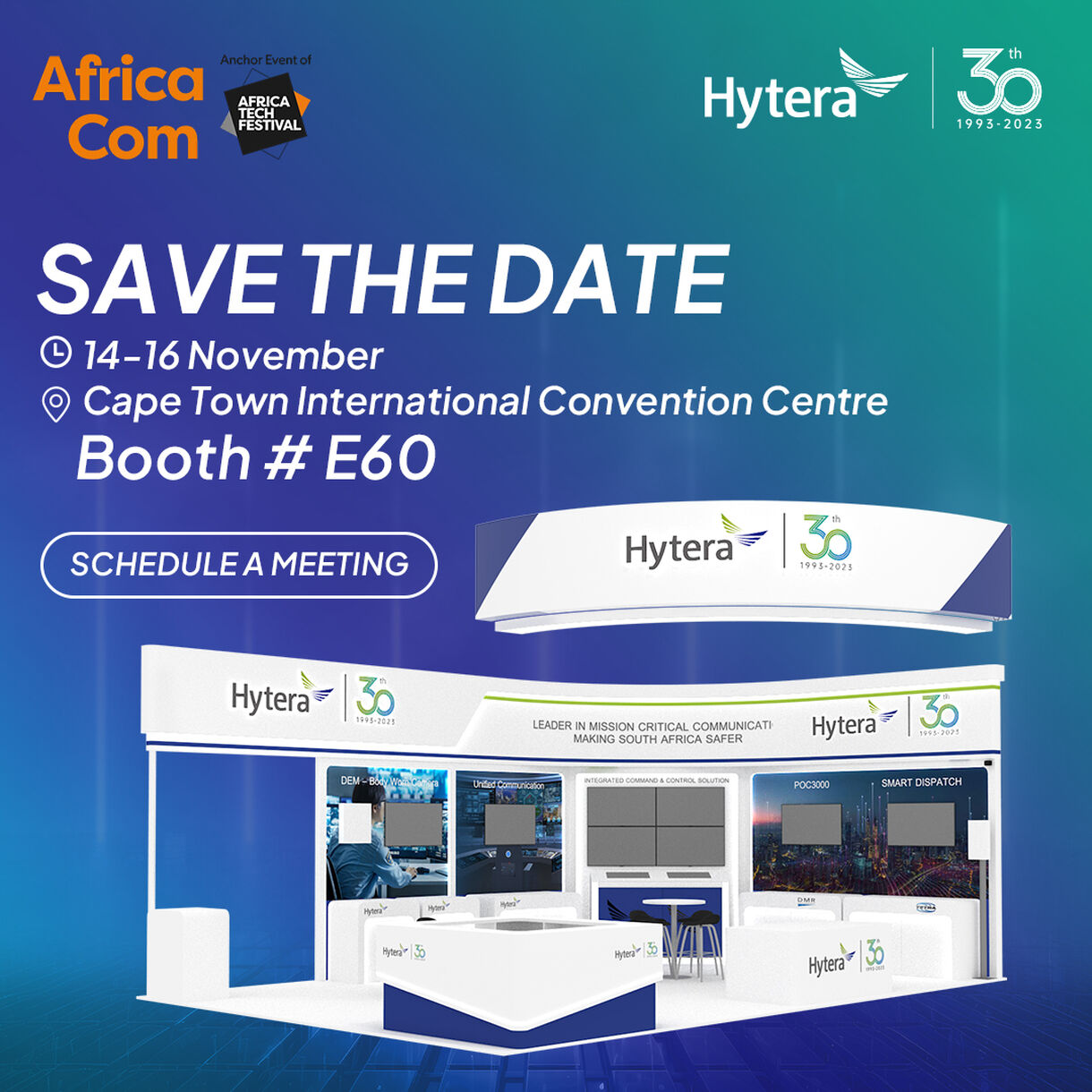 Free Body Worn Camera Whitepaper
This guide has been developed to give you an overview of how and why BWC can be an enabler of transparency, efficiency, and safety. Download it now to help improve your understanding of the technology and business benefits.